​
Plenary Sponsors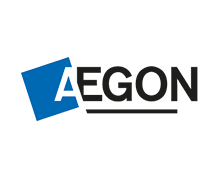 Aegon
Aegon is an international provider of life insurance, pensions and asset management. Trusted with over EUR 825 billion of assets, we have businesses in over 20 countries around the world and around two million customers in the UK alone*.
We're totally focused on serving intermediaries, not competing with them. Working in partnership, we provide products and services to help them create financial planning solutions to get their clients closer to their financial goals.
*Asset value is correct at August 2018, all other information is correct at May 2017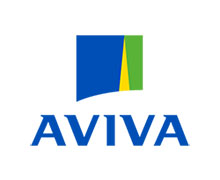 Aviva
Aviva is a leading international savings, retirement and insurance business. We exist to be with people when it really matters, throughout their lives – to help them make the most of life. We have been taking care of people for more than 320 years, in line with our purpose of being 'with you today, for a better tomorrow'.
Our vision is to earn our customers' trust as the best place to save for the future, navigate retirement and insure what matters most to them. In 2019, we paid £33.2 billion in claims and benefits on behalf of our 33.4 million customers.
We operate through five business divisions: Investments, Savings & Retirement; UK Life; General Insurance; Europe Life; and Asia Life; and focus on three strategic priorities: deliver great customer outcomes, excel at the fundamentals and invest in sustainable growth.
Total group assets under management at Aviva group are £510 billion and our Solvency II capital surplus is £12.6 billion (FY19). Our shares are listed on the London Stock Exchange and we are a member of the FTSE 100 index.
Panel Sponsors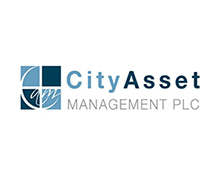 City Asset Management (CAM)
City Asset Management (CAM) is a discretionary investment manager offering a more personalised and flexible service-led approach than that offered by many larger wealth managers and private banks. Established in 1988 and mainly owned by the working directors and staff, CAM now manages over £600million of assets on behalf of clients. Inflation erodes your spending power. Our goal is to preserve and increase your wealth. To become wealthier your assets need to grow at a faster rate than inflation. Therefore, we target this outcome and focus on growing your portfolio at a higher rate than inflation, as measured by the Consumer Price Index (CPI).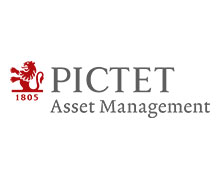 Pictet Asset Management
Pictet Asset Management is an independent asset manager offering investment services around the world. We have over 990 employees located in 17 offices across the world, close to the markets in which we invest and the clients we serve. Our key investment capabilities include: Multi-Asset, Thematic Equities, Emerging Market Equities, Emerging Markets Debt, Global Fixed Income and Alternative Investments. We manage £157 billion in assets as at the end of December 2019. We have had an office in London since 1980. This is an investment centre with over 200 employees where we have a Distribution team looking after our UK clients. We are part of the Pictet Group, founded in Geneva in 1805.
Workshop Sponsors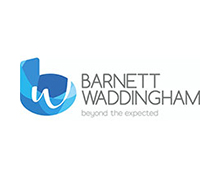 Barnett Waddingham
Barnett Waddingham provide intelligent and flexible SIPP and SSAS pension options for individuals and business owners wanting more control over their retirement savings. Utilising best-in-class technologies underpinned by recognised financial strength, we are committed to delivering uncompromising quality for you and your clients. We are rapidly growing, but still insist on the importance of a personal service. Come and talk to James Jones-Tinsley, Andy Leggett and John Landon to find out how we can help your business.
Bordier UK
We are a specialist investment manager that has partnered with UK advisers since 1981, providing their clients with high quality and proven investment management solutions. Through this experience, we have developed a comprehensive and flexible range of services to meet the demands of a modern professional adviser business.
We work with some of the leading adviser firms in the industry and our partners include top 25 independent financial advisers, national advice businesses and networks.
We are part of the Bordier Group, which is built on solid foundations with a strong Tier 1 capital ratio of 28%. Established in Geneva in 1844, and operating in six countries across three continents, the Bordier Group manage assets of circa £10.6bn for approximately 4,000 families as at 30 June 2019.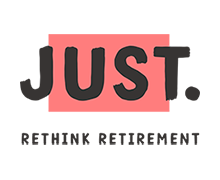 JUST
We're one of the UK's leading providers of specialist financial services solutions, completely focused on meeting the needs of people thinking about, approaching, or in retirement. Just is honest and moral with a strong social purpose. A beacon within financial services. We believe everyone deserves a fair, secure and fulfilling retirement, and that financial intermediaries are best placed to help people with the choices they need to make to achieve this.
Outstanding service
We're firmly committed to supporting financial intermediaries in helping their clients achieve a better later life. A key part of this is our outstanding customer service, evidenced by the many awards listed below.
> Presented with the Outstanding Achievement award in recognition of fifteen consecutive '5-star' accolades in the 'Life & Pensions' category
> Awarded an eleventh '5-star' accolade in the 'Mortgage Lenders & Packagers' category
NS&I
NS&I offers a range of financial products with 100% security for all money invested - due to our backing by HM Treasury - even above the Financial Services Compensation Scheme limit. This provides absolute peace of mind for both advice firms and their clients. Our most well-known product is Premium Bonds, but we also offer savings accounts and ISAs.
NS&I is committed to supporting the financial advice industry in looking after the finances of many of NS&I's high value customers. Currently we have over 1 million customers with £50,000 or more invested with us, and over 11,000 have over £1 million invested with us. Many of these customers will have financial advisers.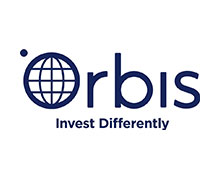 Orbis
Orbis is a global investment firm, managing around £28 billion of assets. We have been creating long-term value for our institutional clients since 1990, and now have our investment expertise available to UK retail investors.
Founded in 1989, we are a privately owned firm with offices across five continents. Our investment philosophy is fundamental, long-term and contrarian and we are uniquely structured to encourage bold but considered decisions, even in times of stress. As a firm, our business model is structured in a way that requires us to deliver meaningful long-term outperformance to our clients.
Sponsoring Partners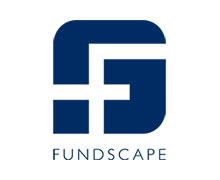 Fundscape
Established in October 2010, Fundscape is a research house specialising in the end-to-end research and analysis of the UK fund industry. It is the publisher of the quarterly Fundscape Platform Report, widely regarded as the industry benchmark for platform data and statistics in the UK. With many years' industry experience, its team is well placed to provide unique insight into asset management and distribution trends, including product development, distribution and marketing.
​
moneyinfo
moneyinfo offer a better client experience to wealth managers, financial advisers, and discretionary fund managers through the provision of fully white-labeled client portals and branded apps for Apple and Android. moneyinfo enables clients to bring together their entire financial life under a single login all in the advisers brand, delivering the client a better experience whilst providing the adviser with a digital service channel to re-engineer their businesses, removing email and post to increase security and efficiency and enable firms to provide advice to more clients more profitably.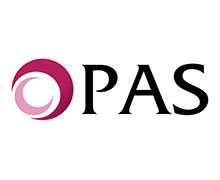 Opas
Pension Advice Specialists provide a robust, unbiased and client-focused advice service for those looking to transfer their UK defined benefit pension scheme. Our team of pension transfer specialists, all of whom have a wealth of expertise and knowledge in this area, work closely with UK IFAs to ensure that their clients are getting the best possible advice ahead of making a potentially life changing decision. We are fully independent, charge a fixed 'non-contingent' fee for our advice and have adopted the PFS Pension Transfer Gold Standard in this highly regulated area of advice.

Selectapension
Founded in 2004, Selectapension Limited is a specialist software company which provides a range of easy to use, online pension and investment planning tools for those working in the Financial Advice sector.
Selectapension's innovative system provides highly detailed analysis reports, comparing over 200 products from over 60 Providers and is used for Pension Switching, Defined Benefit Transfer and Income Modelling analyses. Our customers include Financial Advisers, Paraplanners, Pension Transfer Bureaus, Product Providers, Banks, Actuaries and Scheme Trustees.
Selectapension provides first class customer support and full training with all subscriptions, and has linked integrations with IRESS, Intelliflo, True Potential and Fairstone back office systems.
Selectapension's technology makes the data analysis, product research and comparison aspects of the financial planning process more efficient, freeing up Advisers to spend more time with their clients.
Enquiries@selectapension.com
01892 669494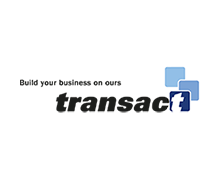 Transact
Our proposition is to deliver the best service in the investment platform market. We achieve this through a combination of proprietary software and regionally aligned Client Service Teams. This is further enhanced by our Head Office Technical Support Team and field based team. Transact is top rated by CoreData and Investment Trends independent research surveys every year inclusive 2010-2019. We offer access to the fullest range of tax wrappers and assets. Portfolio valuations, purchases and sales, templates, tax and client reports are all supported via Transact Online.
Our service includes links to portfolio and asset review tools, access to cash flow modelling tools and the provision of data to third party service providers. We also provide access to trust services, over 100 Discretionary Investment Managers and all the major third party SIPP providers.